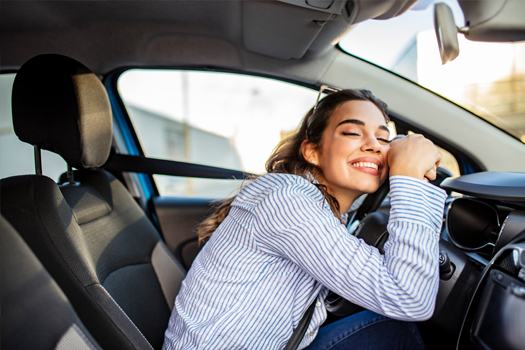 Is Comprehensive Auto Coverage a Good Value for Chula Vista Drivers?
Owning a car in the San Diego County area can be rewarding as well as frustrating. While it offers a convenient transportation option, it can also be aggravating if an unexpected issue arises. When it comes to protecting their vehicles with auto insurance, Chula Vista drivers know it's necessary, but they also understand how important it is to choose their policies carefully. If you're a Chula Vista resident, read on to learn what comprehensive coverage is and the benefits it provides.
Comprehensive Auto Insurance Defined
Comprehensive insurance covers virtually any sort of vehicle damage that doesn't result from a rollover or collision. It's important not to confuse comprehensive coverage with full coverage because it only protects the vehicle itself. For example, if you visit a friend's home and come out to find a large tree branch has fallen on top of your vehicle and caused significant damage, you'll want to file a claim right away to have it repaired. However, if your current car insurance policy doesn't include comprehensive coverage, you may end up having to pay for the repairs yourself.
What Comprehensive Car Insurance Covers
Comprehensive auto insurance covers a variety of circumstances that could make it necessary to file a claim. If you have comprehensive coverage, your vehicle will be protected against those things in life we have little or no control over, such as:
Damage caused by severe weather such as hail
Theft
Earthquakes
Hitting an animal while driving
Fires
Explosions
Falling objects
As with other types of auto insurance coverage, comprehensive coverage will usually include a deductible. The deductible amount can vary from approximately $500 to $1,500, which will definitely be worth it if your car suffers severe damage that costs thousands of dollars to repair.
The Cost of Comprehensive Coverage
Even though you'll have to pay more to get comprehensive coverage, the extra cost can be far less than what you'd have to spend if you suddenly find yourself without a car. Even though California law doesn't mandate comprehensive coverage, it's most definitely valuable in a variety of situations. The cost for your premiums will be based on factors such as your credit history and driving record as well as the type of vehicle you're insuring.
Why Comprehensive Coverage Is Worth It
Because your car is one of your most valuable possessions, you need to protect it with the right insurance coverage. You may not be able to buy a new car if yours is destroyed by something like a fire or severe weather, and that would have a serious impact on your ability to make it to work on time, attend meetings, get to doctor's appointments, shop for groceries, and go to all the places you're used to having your car take you. You can't rely on luck, so you have to make sure you're prepared for unexpected events in life. Purchasing an auto insurance policy that includes comprehensive coverage is one of the ways you can do that, and it's well worth it.
When they need reliable, affordable car insurance, Chula Vista residents should turn to Altra Insurance Services. For high-quality coverage and outstanding customer service, reach out to our experienced agents. Give us a call today at (619) 404-6311 to learn how you can save money on all your insurance needs.