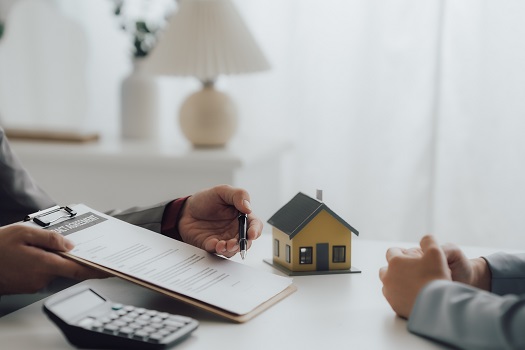 Homeowners insurance provides you with financial protection if a covered event occurs that causes damage to your home. With a general homeowners insurance policy, you can expect your coverage will apply if you need to repair or replace certain items in your home after a catastrophe, such as a house fire. However, you may also want to make sure your policy includes family liability protection, which provides additional benefits that can help you maintain financial stability during a challenging time.
Understand What Family Liability Protection Involves
Family liability protection is a term that's often interchangeable with personal liability coverage. With most homeowners insurance policies, this is included as a common component. But you'll usually have some choices regarding how much coverage you choose to include in your plan. The simplest way to view this type of protection is to know it can prevent you from being forced to pay large out-of-pocket costs to someone else who experiences an accident on your property.
Know What's Covered by Personal Liability Protection
Every policy is different, which is why it's important to work with your insurance company to make sure you fully understand what yours includes. You'll usually see several common types of expenses covered by personal liability protection, and one of the most typical ones is medical bills for someone who gets hurt on your property. For example, if someone falls down your home's stairs and gets injured, personal liability protection will cover the health care costs. Or you might be able to use personal liability protection to cover your legal expenses if someone sues you after an accident that occurs on your property.
Plan for Circumstances that Aren't Covered
Family liability protection is designed to help you with incidents beyond your control. While you can reasonably expect your coverage to kick in when someone accidentally gets hurt while spending time at your house, you cannot use this type of coverage for purposefully inflicted injuries.

Since this form of insurance is also meant to cover you in the event someone outside your house is hurt on your property, you can't use it for people who live in your residence. Purchasing a separate health insurance policy can get your family members' care covered after accidents at home. You may also need separate business liability coverage to handle costs that could occur if you operate a business from your home.
Choose the Right Level of Coverage
A good rule of thumb is to have enough coverage to protect your average net worth, which can include the value of your home, car, and other assets. When you choose your coverage level, you'll want to remember you can still be held liable for paying out of pocket for any costs that exceed what your insurance policy covers. Talking to your insurance company about your financial situation and your estimated risk for injuries at your home can help you choose the right level of coverage to fit your family's needs. 
For reliable, affordable home insurance, San Diego homeowners know they can trust Altra Insurance Services. We also provide renters, commercial, motorcycle, and car insurance. You can receive a free quote by calling one of our friendly agents today at (619) 404-6311.