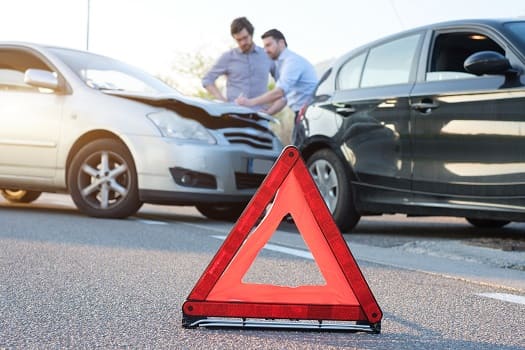 At the time of a motor vehicle accident, the involved parties are understandably in shock. Their primary focus is typically on their physical wellbeing and the condition of their vehicles. By the time those matters have been addressed, emergency personnel have arrived on the scene. It's at this point that questions are posed, which can be both overwhelming and frustrating. One of the main questions that's likely to arise is who was at fault for the accident. Here's some advice from the professionals at Altra Insurance, providers of auto insurance San Diego drivers trust for reliable, high-quality service.
Limit What You Say
If you've been involved in a motor vehicle accident, it's in your best interest to limit any statements you make at the scene because of the likelihood your statements will be misinterpreted. Furthermore, since it's equally likely you're in shock and not quite in your right mind, you should refrain from making statements to anyone about the accident itself, even if you were at fault. Your statements could be misconstrued, and what you say may not end up being what's actually written on the police report. Once time passes, statements that are reduced to writing are very difficult to change, even if they're completely inaccurate.
Say You Want to Consult an Attorney
Explain to emergency personnel that you're focused on your physical wellbeing at the moment. In terms of how the accident took place, explain you wish to speak to an attorney before making any statements. You're well within your rights to say this, and it's a wise move on your part to take this position.

Admitting fault in this situation can and will be used against you for the entire duration of your motor vehicle accident case. You're not in a position to make such statements at the scene of the accident. Your body is still in shock, and you're not in the frame of mind to make any definitive statements that could have far-reaching effects in the future.
Focus on Your Wellbeing First
It's most important to focus on your physical wellbeing and whether you're suffering from blurred vision, headache, loss of memory, light-headedness, or pain in any part of your body. If you experience any of these symptoms, tell emergency service personnel you wish to be taken to the hospital by ambulance.

If anyone asks you at any point along the way about how the accident took place, reiterate that you're more concerned with your physical wellbeing and you don't believe you're capable of making accurate statements until you speak to your attorney. Taking this course of action will reserve your right to make statements later and place the focus on your physical health, which is where it should be in the first place.
Whether you've been in an accident or not, it's important to make sure you find the most affordable auto insurance to protect yourself in the future. If you need affordable, reliable car insurance, look no further than the trustworthy pros at Altra Insurance Services. We can take care of a variety of your insurance needs, including motorcycle, homeowners, and business insurance as well as surety bonds. Give us a call today at 619-474-6666 to find out more about our high-quality insurance products and impeccable service.