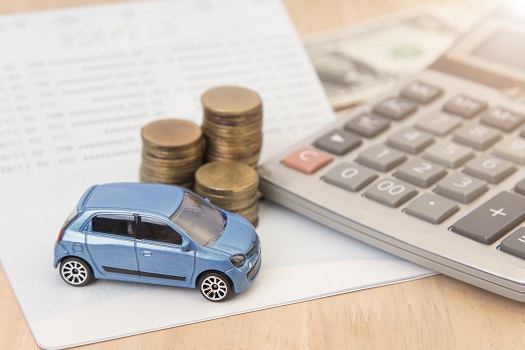 Overpaying for auto insurance isn't a situation most drivers would like to see themselves in, but that's exactly what happens to many of them year after year. According to 2018 research conducted by J.D. Power & Associates and Credit Karma, the collective overpayment of auto insurance premiums made by drivers across the United States amounts to more than $21 billion on an annual basis. There are various strategies drivers can apply to save on their auto insurance policies. Here are five of the most effective.
1. Contact Your Insurance Agent
Many people are in a hurry when purchasing San Diego auto insurance. At the auto dealership, for example, people often provide a minimum amount of information to the agent because they want to drive off the lot quickly. Don't be reluctant to contact your insurance agent to explain that you're looking to reduce your premium payments, but you should be prepared to provide more information and spend more time than you did at the lot. 
Many insurance providers offer discounts if you bundle all your insurance needs together. Ask your agent if you can save money by choosing one company for buying both of your homeowners or renters insurance. San Diego insurance agency, Altra Insurance, offers affordable insurance policies that can fit your budget.
2. Make a Single Premium Payment
Almost without exception, insurance companies will charge more when you opt to make monthly payments instead of making an annual or semiannual premium payment. The costs assumed by insurers when maintaining a billing operation are typically passed on to drivers in their policy premiums.
3. Keep Thieves Away
If your car is usually parked in a covered and secure garage at home and at work, make sure to let your insurance agent know about this additional safety feature, since it may qualify you for a reduced discount. The same goes for installing anti-theft devices and reliable alarm systems. The first step in preventing car theft is to avoid choosing a model that is likely to be stolen. In Southern California, the 2005 Honda Accord and 2000 Honda Civic are like candy for thieves because these cars are quickly purchased by chop shop operators.
4. Ask About Discounts on Green Cars
Some insurance companies offer lower premiums to drivers who are doing their part to protect the environment. If you're in the market for a new or used car, ask your agent about discounts related to plug-in electric or hybrid vehicles. Another advantage of green cars is that they're often equipped with adaptive driving technology that may also reduce your premium.
5. Lower Your Deductible and Related Costs
If you find yourself in frequent need of roadside assistance, lock-out service, and vehicle repairs, your overall costs may be reduced with a higher premium. Comprehensive coverage policies aren't just for the rich. They can help you save considerably on emergency and maintenance costs that may arise as a result of being an active driver. With full coverage policies, you won't need to make high deductible payments, and you'll also save on expenses such as roadside assistance and temporary rental car services.
Nobody wants to pay more than necessary for anything, including auto insurance. San Diego drivers are already challenged by the area's high cost of living, so it makes sense to save money wherever possible. For reliable and affordable auto insurance National City, reach out to the experienced agents at Altra Insurance Services. Call one of our friendly representatives today at (800) 719-9972 to find out how you can save money on your auto insurance.